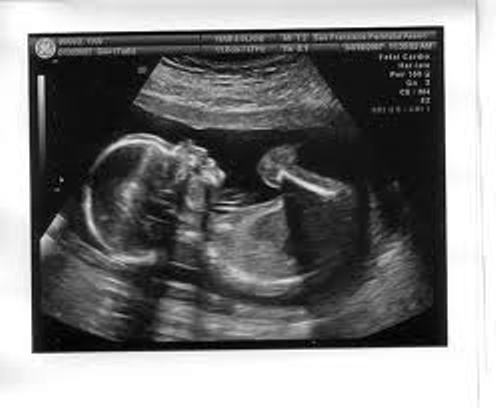 The day wasn't supposed to end like this…
A volunteer priest, a giving photographer capturing pictures, and her two little girls coming to see.
She had arrived at the hospital that St. Patrick's Day morning with a gleam in her eyes, and a hope-filled heart, ripe with anticipation…now a boy after two sweet girls. The day would be grand…a long-awaited dream realized.
But the heart that once beat with strength, that escorted the blood around for growth, that delivered the nutrients to stretch the skin again…it was still.
Frozen.
Immobile on the black and white screen before me.
I was speechless.
Another nurse comes to see the screen.
Stillness.
"Is everything okay?" the mama asks.
If I don't speak will it make it not so?
How do I answer her?…HOW DO I POSSIBLY ANSWER?
How does one possibly share the concept, and the knowledge that will rip a heart in two? This weight of a reality that will crush a soul.
I search for words.
"We are looking for heart movement but can't seem to find it," my words echoing in silence. Still it doesn't register.
The radiology tech comes to see. Stillness. An eerie almost holy stillness. Confirmation of the suspicion. Her tears begin and roll fast down…
What can I offer?
What can I do?
I am helpless to fix it. This life that was, and is now present with God.
He paces, the strong papa, confused and speechless. This his son after two daughters.
I grope for words. The two words just seem so empty. The "I'm sorry", seems so vacant, SO meaningless…SO without power to change this unchangeable moment.
I reach out to touch and hold her arm. My skin meets hers. More tears fall. Human touch, the ultimate communication.
I lean across him to remove the monitor, this boy child present with us, beneath the surface of her swollen belly. He is here, inside.
But he is NOT here, he's with God.
I put warmed blankets over her…a small desperate gift meant to warm her empty aching heart. It's the least I can do.
I touch papa's back. "I'm so very sorry" I say, as I embrace him…this pacing papa…him unable to fix things. The leader and protector, powerless in this moment. And his eyes swell with tears…and they fall, down, down, down…
Why?
Why, O God?
How is this perfect?
How is this just?
And yet, isn't it true we really deserve nothing from Him?
That true justice would be my eternal death?
That only because of His faithfulness and lovingkindness, I receive any gifts? And it's more than I deserve…it is above and beyond what is just.
And isn't it true that no one comprehends the thoughts of God except the Spirit of God? Who am I to question Him?
For isn't all of human life but a vapor that appears for a little while and then vanishes away? He is the giver of life, the sustainer of life, and the taker of life…
It is His to take.
As I drive home I try to make sense of it all. My heart heavy for bearing her grief. He was whole…38 full weeks…black hair long enough to cut a lock for her to keep, to place in the memory box that would be hers to carry home. The memory box instead of her son.
And I can't help but wonder…does she know the love of God?

Will she allow this to prune her so close to soul death that the spring blossoms will be fragrant and bountiful…with beauty and hope again?

Or will she allow the pruning to kill her?

Will she die a bitter hurt woman because she doesn't know Him or trust in His gifts.
Is this day a gift for her, this St. Patrick's day? The day honoring a saint who did so much giving and sharing of Christ…who gave his very life for the cause of others knowing Christ?Can she somehow come to know the hard eucharisteo and see even this day as a gift from Him?
I pray for her, this mama of three, who holds all three in her arms this night, but will go home with just two. This mama who will remember this day for always, and count each year. O god of ALL comfort, comfort her in her loss this night! Help her feel You are near!
And I pray O God, help her to know You, and the deep love You have for her.
You are Sovereign, O God, and I trust in You, and may she come to trust you too.
For You are God, and I am not.


I am joining Lisa Jo, over at 

her site

today.
Her instructions:
Give me your best five minutes {

or more if you need them this week

} for the prompt:
Loss

…