It was a round table where we met…hearts wanting to learn and hearts wanting to share…
Ten weeks spent talking and learning…
And there was asking, and inquiring, and pursuing of THE TRUTH…
The truth of Him who loved us before the beginning of time…
Learning of Him who is before ALL things and of Him who holds ALL things together.
He holds our dreams and our questions, and the very cry of our hearts is upheld by His righteous right hand…

He knows our thoughts before we even think them, and has walked the miles of this life right beside…

He knows our present and our past and our future yet to come.

His love transcends our failure and has rescued us from death.

He is greater than our hearts and He knows ALL things.

He pursues, and woos, and lifts us up.

He embraces, and whispers in the darkness of our pain, "I love you…"

And it is His love that overwhelms…

And His love that overcomes…

And His love that remains for now and for ALL time.

 
And they will know us by our love…our love for Him, and our love for one another.
Ah…to love as He has loved us.

That is the goal…

That is the charge…
And where there is LOVE, there are ALWAYS miracles…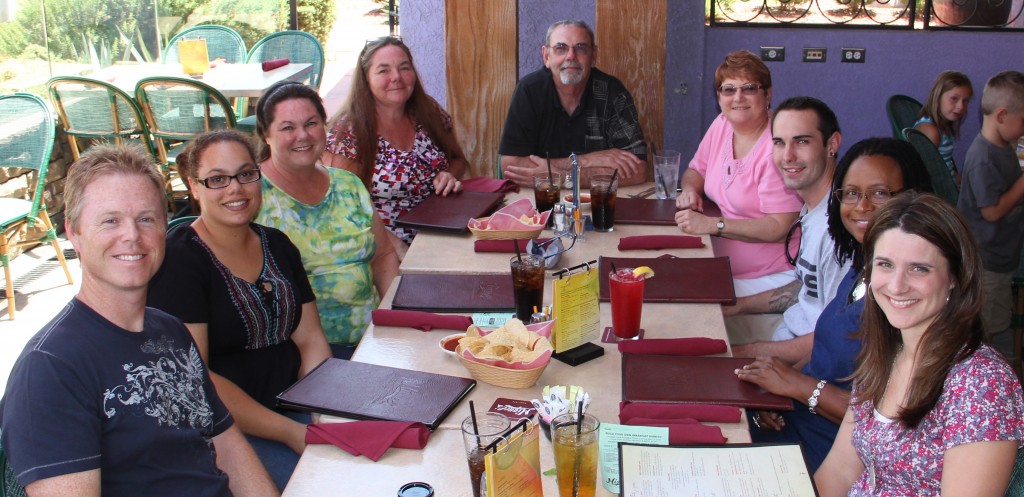 And we all experienced just that, around that little round table.
May you feel His love, and lavish it on those around you this  day!

How have you experienced or shown God's love lately?